Lapland Trips 2019/2020
Tucked far away in northernmost Finland lies the magical place that Santa Claus calls home. This is a region deep inside the Arctic Circle; a land of wonder and enchantment that really comes alive with the spirit of Christmas. You never know just who you might see...
Whether you're looking to explore pretty snow-clad pine forests in a reindeer-drawn sleigh, search for Santa and his elves, or indulge in adrenaline-charged activities like snowmobile safaris, we can offer something that will tick most boxes. Lapland is a winter wonderland with a difference.
Santa Trips

If you're looking for Lapland holidays, look no further! Lapland is where Christmas dreams come true. It's not just a magical winter wonderland deep inside the Arctic Circle. It's also where you'll find Santa Claus and his trusty team of elves, whose mission is to spread happiness and fun.

If you come on one of our Christmas trips you'll have a chance to drop in on Santa for a private meeting and he has a present for all the children.
Christmas is the most enchanting time of the year, and the excitement never truly fades, no matter your age. With our fantastic getaways, you can embrace the spirit of Christmas on an adventure like you've never experienced before. Which Lapland holiday is perfect for you? Whether you'd like to meet Santa and his furry woodland friends, go exploring on a sled or discover a secret village, there's something for everyone. Maybe you'll discover the natural wonder of the Northern Lights on Santa's Sleigh-Bell Sleepover, after spending an afternoon playing in the snow with the family. Couples are invited too, on an adventure packed with exhilarating excursions and cosy meals by a roaring fire. Whatever you're looking for, there's a perfect holiday for you to create the most magical Christmas yet.
Free Child Places
Santa loves having children to visit so many of our holidays for children are completely free of charge! The free child places are for children aged 2 to 5 and are available on all flights on a first come, first served basis so we advise early booking.
Lapland Day Trips
Santa's Secret Grotto
The venue for this trip is Rovaniemi's Santa Park, where Santa and his elves spend their days making toys and getting ready for Christmas. The huge underground grotto is made up of fairy-lit walkways, colourful workshops and festive shopping stalls, so there's lots to explore.
Search For Santa
This trip is packed with outdoor adventures from start to finish. Your venue for the day is Kittila's Snow Village, which is home to an ice hotel, an ice bar and an ice chapel. You'll have plenty of time to explore the igloo-like hotel rooms and admire the impressive sculptures that have been carved from frozen water.
Santa's Sleigh Day
A magical, unforgettable experience for families and adults alike, just inside the Arctic Circle in Rovaniemi. The day is packed with fun activities, hearty food and folklore, and of course Santa Claus himself!
Lapland Short breaks
Classic Lapland
If this Lapland holiday doesn't get you into the festive spirit, nothing will. It includes loads of great activities, from husky sledging to gingerbread decorating. What's more, you'll be based in Rovaniemi – the hub of all things Christmassy.
Lapland Explorer
Looking for traditional holidays in Lapland? This trip goes off the beaten track in Levi, Pallas and Yllas – all packed with authentic Lappish atmosphere. Stay in and snuggle up by the fire, or try out activities like ice-fishing or snowmobiling.
Santa's Wonderland
These Lapland holidays take you to our northernmost resort – Saariselka. It's set amongst a snow-covered wilderness and is home to Santa Resort – where you'll get to meet the big man himself. You might even be lucky enough to spot the mysterious Northern Lights.
Lapland Discovery
Traditional log cabins, snow-dusted landscapes and forest-coated fells are all on the cards on holidays to Luosto.
Lapland Adventure
Holidays to Hetta conjure up a taste of true Lapland – expect empty snowscapes, cute wooden villages and thrilling winter sports.
TUI Lapland Explorer
Kilometre-long frozen lakes, acres of snow-topped trees, and first-class ski slopes with the nightlife to match are all staples of holidays to Ruka. Holidays to Kuusamo serve up some stellar, snow-blanketed scenery – this peaceful town's a great spot to see the best of Finland's natural beauty.
Sleigh Bell Sleepover
Two days in Santa's homeland jam-packed with excitement. Try out some of the many winter activities and see stunning frozen landscapes on traditional Lappish transport.
Santa's Festive Adventure
For the ultimate Lapland adventure, enjoy three nights in Levi. Embrace the Christmas spirit and enjoy the kids' party night with the little ones. There's a lot to see and do on Santa's Festive Adventure, like visiting the resort centre and riding on a husky sled.
Santa's Magic
The classic short break, with all our standard activities and benefits included in a lively and action-packed schedule. My cheeky, fun-loving Saari Elves will also be on hand, to ensure that magic and laughter are part and parcel of your time in Saariselkä.
Santa's Aurora
An action packed break with everything you could wish for included in your holiday price. From extended Husky-sled rides to snowmobiles which parents can drive themselves, plus a Wilderness dinner and fantastic accommodation.
Magical Lapland 2019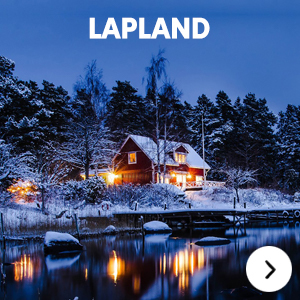 If you're not already thinking of presents, tinsel and the big man in red, it's time to get organised! Make this December extra special with a trip to a real-life winter wonderland, where the spirit of Christmas is alive and you really can hear sleigh bells in the snow.
The Northern Lights & Lapland 2019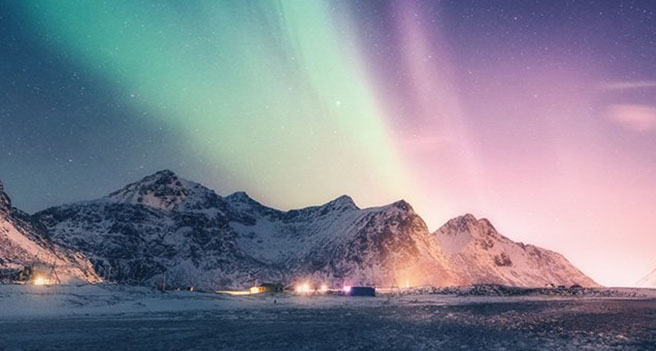 On this remarkable adventure we explore Norway and Swedish Lapland, journeying north far into the Arctic Circle where we seek out the magical Northern Lights, all whilst travelling on some of Scandinavia's most scenic railways. Venturing upwards through the beautiful scenery of Scandinavia, we discover the Norwegian and Swedish areas of Lapland, crossing the Arctic Circle on an adventure to see the magical Northern Lights. Journey on magnificent railways, stop off in spectacular cities and experience the true majesty of the Scandinavian scenery.
New Lapland Destination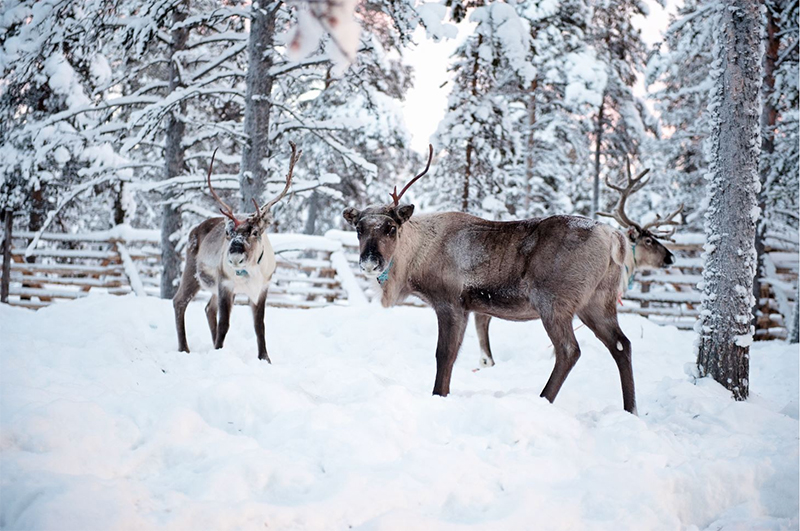 We are taking you to Kuusamo, which is known for its snow-blanketed scenery, ski slopes and hiking trails. This peaceful town also offers plenty of opportunities to get up close and personal with the local wildlife, such as spending an afternoon visiting a reindeer farm where you'll get the chance to feed them and learn all about Santa's sleigh-pullers.
Lapland Ski Holidays

Lapland Holidays
Make next Christmas a magical one and book a trip to Lapland!. Don't forget to take a look at our tour descriptions to help you plan for your magical Day/Stay trip to Lapland this Christmas.
Lapland trips top the listing of wonderful encounters for family members with youthful kids. After all, a trip to true home of Santa is the ideal method to keep the Christmas magic alive. The wonder on little faces as they take in reindeer, husky canines and, of course, a visit to the big guy himself is worth the trip alone!
While Christmas is a big component of Lapland's attraction, that's not to say that holidays to Lapland are just for children. This wintertime wonderland has activities for grownups to take pleasure in as well, including wonderful chances to ski, as well as a wide range of various other winter season tasks, adventures and also sports.
Visualize taking a snow safari via an icy forest, or snowboarding with a fairy-lit village at your feet? Whatever you decide to do in Lapland, it will have a wonderful touch.
Levi is one of the very best ski places in Lapland, with great conditions from November to May. Beginner skiers will certainly be in paradise in Levi, thanks to the uncrowded slopes, broad runs and excellent tuition centers. Those which are a little more experienced on their skis will certainly wish to explore off-piste as well as tackle the World Cup gondola pitch. Snowboarders will certainly also discover plenty to keep them occupied and also off-piste tasks include husky, reindeer as well as snowmobile safaris, sledging, tobogganing, snow shoeing, ice angling and far more!
For those whose Lapland visit is about the big jully guy in his red suit, Rovaniemi is the destination to select. In the heart of the magical Arctic Circle, the highlight of Rovaniemi is the Santa Claus Village. And also the Santa Claus Office and also the Main Post Office, you could also venture underground right into the ice cavern attraction, Santa Park, take a snowmobile or husky trip, or visit Dasher as well as Dancer at the reindeer ranch.
Lapland vacations are the excellent winter months treat for adventurers of any ages. Those with children won't find anywhere in the world as wonderful, while snow-loving adults could experience wonderful ski possibilities in one of the most charming of locations.
Santa's Reindeer in Lapland: