Lapland Trips 2018/2019
Tucked far away in northernmost Finland lies the magical place that Santa Claus calls home. This is a region deep inside the Arctic Circle; a land of wonder and enchantment that really comes alive with the spirit of Christmas. You never know just who you might see...
Whether you're looking to explore pretty snow-clad pine forests in a reindeer-drawn sleigh, search for Santa and his elves, or indulge in adrenaline-charged activities like snowmobile safaris, we can offer something that will tick most boxes. Lapland is a winter wonderland with a difference.
DISCOUNT CODE
Offer: £150 off per booking on holidays to Lapland
Code: SANTA150
Min Spend: £1500
Booking Dates: Friday 19th October - Monday 22nd October (Midnight)
Travel Dates: 1st December 18 - 31st December 18
Santa Trips

If you're looking for Lapland holidays, look no further! Lapland is where Christmas dreams come true. It's not just a magical winter wonderland deep inside the Arctic Circle. It's also where you'll find Santa Claus and his trusty team of elves, whose mission is to spread happiness and fun.

If you come on one of our Christmas trips you'll have a chance to drop in on Santa for a private meeting and he has a present for all the children.
Magical Lapland 2018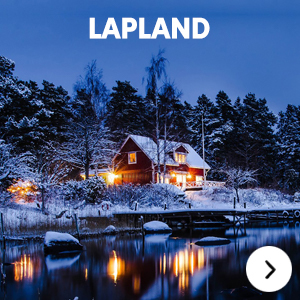 If you're not already thinking of presents, tinsel and the big man in red, it's time to get organised! Make this December extra special with a trip to a real-life winter wonderland, where the spirit of Christmas is alive and you really can hear sleigh bells in the snow.
The Northern Lights & Lapland 2018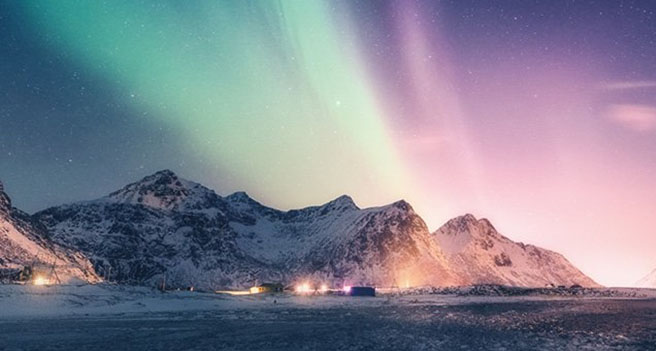 On this remarkable adventure we explore Norway and Swedish Lapland, journeying north far into the Arctic Circle where we seek out the magical Northern Lights, all whilst travelling on some of Scandinavia's most scenic railways. Venturing upwards through the beautiful scenery of Scandinavia, we discover the Norwegian and Swedish areas of Lapland, crossing the Arctic Circle on an adventure to see the magical Northern Lights. Journey on magnificent railways, stop off in spectacular cities and experience the true majesty of the Scandinavian scenery.
New Lapland Destination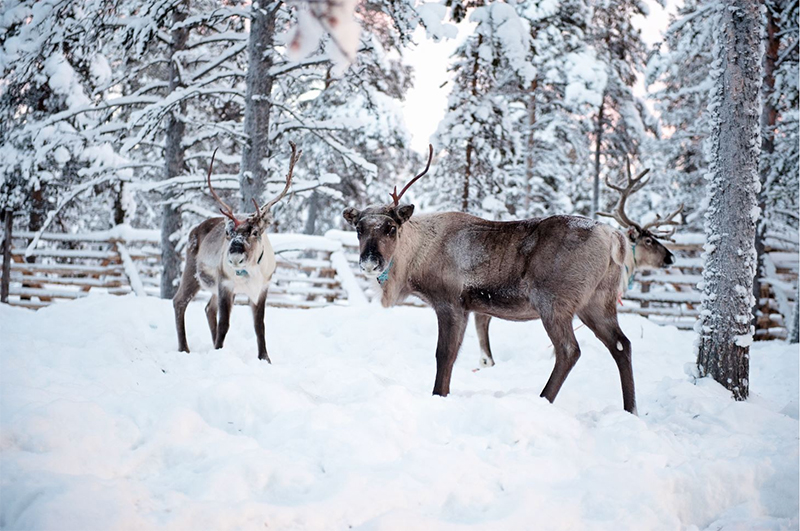 We are taking you to Kuusamo, which is known for its snow-blanketed scenery, ski slopes and hiking trails. This peaceful town also offers plenty of opportunities to get up close and personal with the local wildlife, such as spending an afternoon visiting a reindeer farm where you'll get the chance to feed them and learn all about Santa's sleigh-pullers.
Lapland Ski Holidays

Lapland Holidays
Make next Christmas a magical one and book a trip to Lapland!. Don't forget to take a look at our tour descriptions to help you plan for your magical Day/Stay trip to Lapland this Christmas.
Lapland trips top the listing of wonderful encounters for family members with youthful kids. After all, a trip to true home of Santa is the ideal method to keep the Christmas magic alive. The wonder on little faces as they take in reindeer, husky canines and, of course, a visit to the big guy himself is worth the trip alone!
While Christmas is a big component of Lapland's attraction, that's not to say that holidays to Lapland are just for children. This wintertime wonderland has activities for grownups to take pleasure in as well, including wonderful chances to ski, as well as a wide range of various other winter season tasks, adventures and also sports.
Visualize taking a snow safari via an icy forest, or snowboarding with a fairy-lit village at your feet? Whatever you decide to do in Lapland, it will have a wonderful touch.
Levi is one of the very best ski places in Lapland, with great conditions from November to May. Beginner skiers will certainly be in paradise in Levi, thanks to the uncrowded slopes, broad runs and excellent tuition centers. Those which are a little more experienced on their skis will certainly wish to explore off-piste as well as tackle the World Cup gondola pitch. Snowboarders will certainly also discover plenty to keep them occupied and also off-piste tasks include husky, reindeer as well as snowmobile safaris, sledging, tobogganing, snow shoeing, ice angling and far more!
For those whose Lapland visit is about the big jully guy in his red suit, Rovaniemi is the destination to select. In the heart of the magical Arctic Circle, the highlight of Rovaniemi is the Santa Claus Village. And also the Santa Claus Office and also the Main Post Office, you could also venture underground right into the ice cavern attraction, Santa Park, take a snowmobile or husky trip, or visit Dasher as well as Dancer at the reindeer ranch.
Lapland vacations are the excellent winter months treat for adventurers of any ages. Those with children won't find anywhere in the world as wonderful, while snow-loving adults could experience wonderful ski possibilities in one of the most charming of locations.
Santa's Reindeer in Lapland: